A crypto strategist who correctly called Bitcoin (BTC)'s 2018 bear market low says a bounce is likely in sight for the crypto king.
The pseudonymous analyst Smart Contractor tells his 216,900 Twitter followers that he expects Bitcoin to rally in the short term before BTC fires another leg toward its target below $16,000.
"Five-[wave] from that fake high range now in four hours [chart], which is a confirmed trend investment in my eyes. A further decline to the bottom of the range is expected after getting a counter-trend bounce over the next few days[s]."
Source: Smart Contractor/Twitter
Smart Contractor is a popular practitioner of Elliott Wave Theory, a technical analysis approach that attempts to predict future price action by following crowd psychology that tends to manifest itself in waves. According to the theory, a bearish asset typically rebounds after completing a five-wave retracement before resuming its downtrend. Looking at the analyst's chart, he seems to predict a short-term breakout for Bitcoin en route to $17,500 before another five-wave correction towards $15,600.
The crypto strategist also says Bitcoin looks weak in the upper timeframe after BTC bulls failed to sustain last week's rally.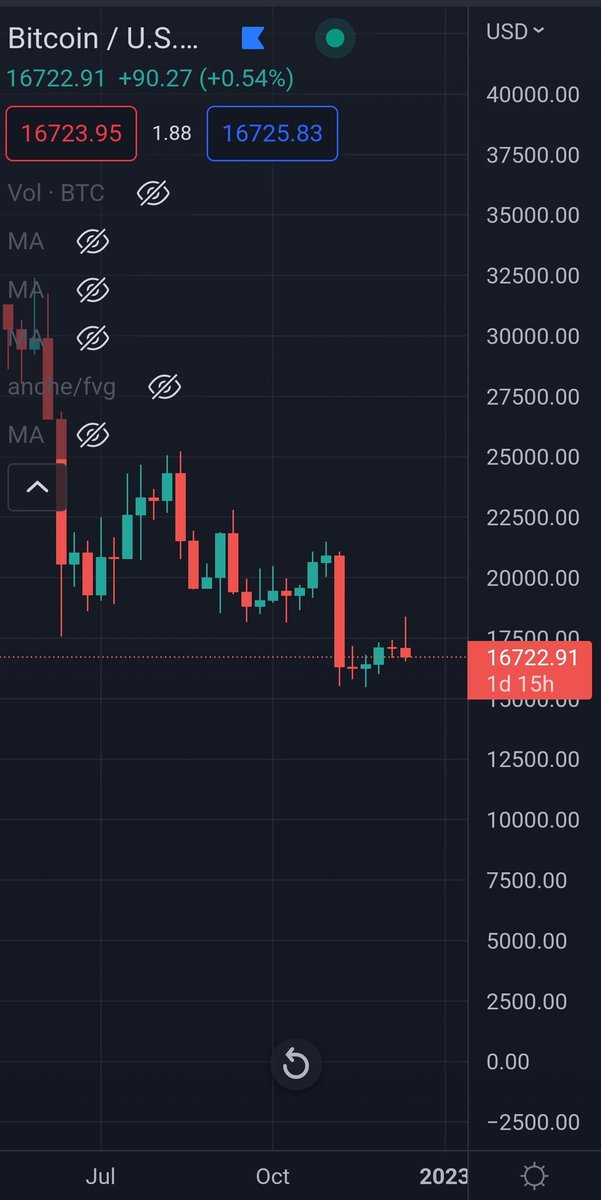 Source: Smart Contractor/Twitter
Smart Contractor is also keeping a close eye on the US Dollar Index (DXY), which measures the value of the dollar against a basket of fiat currencies. Traders are monitoring the performance of the DXY as a strong index suggests investors are moving to the safety of the US dollar at the expense of risk assets such as cryptocurrencies.
According to the analyst, the DXY looks bullish on the monthly chart after breaking out of its diagonal resistance.
"We also had a multi-month DXY trailing diagonal breakout on Friday, not good for risk asset bulls.
Time to start getting defensive again, stay safe out there."

Source: Smart Contractor/Twitter
Disclaimer: Opinions, estimates, expectations, and projections expressed in any article by its author may not reflect those of BitcoinFinder.net. To the best of our ability, we believe the positions and beliefs shared are accurate, but may not contain all known material relating to the topic.
Articles are for informational and/or educational purposes only. Nothing on BitcoinFinder.net should be interpreted as professional advice (including but not limited to finanicial, legal, medical or investment) and is not a request to make any exchange of goods, securities or other financial instruments.
BitcoinFinder.net is not responsible for any errors or omissions contained in any disseminated material and are not liable for any loss incurred as a result of using the material in any way. The intent is merely to provide useful news and timely information about current and historical events, products, and services.